If you could go back in time and take all your lived experiences with you, what career advice would you give to your younger self? This is the question the World Class Startup magazine asked Dr Ingrid Vasiliu-Feltes. Angel Investor Review now shares the interview with its subscribers online.
Dr Ingrid Vasiliu-Feltes is Senior Senator and USA Country Director at the World Business Angels Investment Forum.
You have been featured on several magazine covers and received numerous awards or accolades.  You have been named a globalist, futurist, deep tech queen, and visionary woman in tech who believes in disruptive transformation.  When and how did your professional journey to become a globally recognized thought leader begin?

My professional career journey started with attending medical school in Bucharest, Romania at the Carol Davila University of Medicine and Pharmacy and subsequently completing my post-graduate medical training in New York City, at Columbia University's Vagelos College of Physicians and Surgeons. I spent the next decade fully dedicated to healthcare and life sciences.
First, I began my professional carrer pathway as a clinician, researcher, and faculty member teaching numerous courses for undergraduate, graduate, and post-graduate students. I have always been naturally inclined to identify opportunities for improvement, data analytics, and gaining operational efficiencies. Upon completing my Executive Masters in Business Administration at the University of Miami, Herbert Business School, I began to accept progressively increasing administrative and operational responsibilities for the University Healthcare System and held several successive leadership roles spanning from being a medical director for clinical care, director of clinical research, chief of compliance, to becoming quality and safety officer reporting directly to the CEO.  After my tenure at the University of Miami Healthcare System, I had the opportunity to transition to a national role, serving as Quality and Safety Officer and VP of Education for Mednax Inc., a national medical group present in all 50 US states. Given my constant desire for changing the status quo and embedding innovative technology solutions into daily clinical and operational workflows to gain optimal efficiency or improved outcomes, I transitioned to a Chief Innovation Officer role that allowed me to focus on designing and deploying cutting-edge healthcare solutions that aimed to address major pain points that were plaguing the healthcare industry. To augment my extensive boots-on-the-ground leadership experience, I also decided to pursue several prestigious certifications such as Bioethics from Harvard, Artificial Intelligence and Business Strategy from MIT Sloan, Blockchain Technology and Business Innovation from MIT Sloan, Finance from Harvard Business School, Negotiation from Harvard Law School, Innovation and Entrepreneurship from Stanford Graduate School of Business, Certified Professional in Healthcare Risk Management, Fellow of the American College of Healthcare Executives, Patient Safety Officer by the International Board Federation of Safety Managers, Master Black Belt in Lean and Six Sigma Management, Professional in Healthcare Quality by the National Association of Healthcare Quality, Manager for Quality and Organizational Excellence, by the American Society for Quality, and Certified Risk Management Professional by the American Society for Healthcare Risk Management.  In 2021, I also had an opportunity to serve as President of Detect Genomix, a joint venture that offered a pediatric and maternal health precision medicine solution to improve clinical outcomes. Over the past few months, I have been privileged to serve as the CEO of Softhread Inc., an engineering ecosystem company that provides a unique deep tech platform designed to mitigate the operational, financial, ethical, and reputational risks organizations are facing due to the exponential growth of networks and increased volume of data exchanges that increase cyber-vulnerabilities.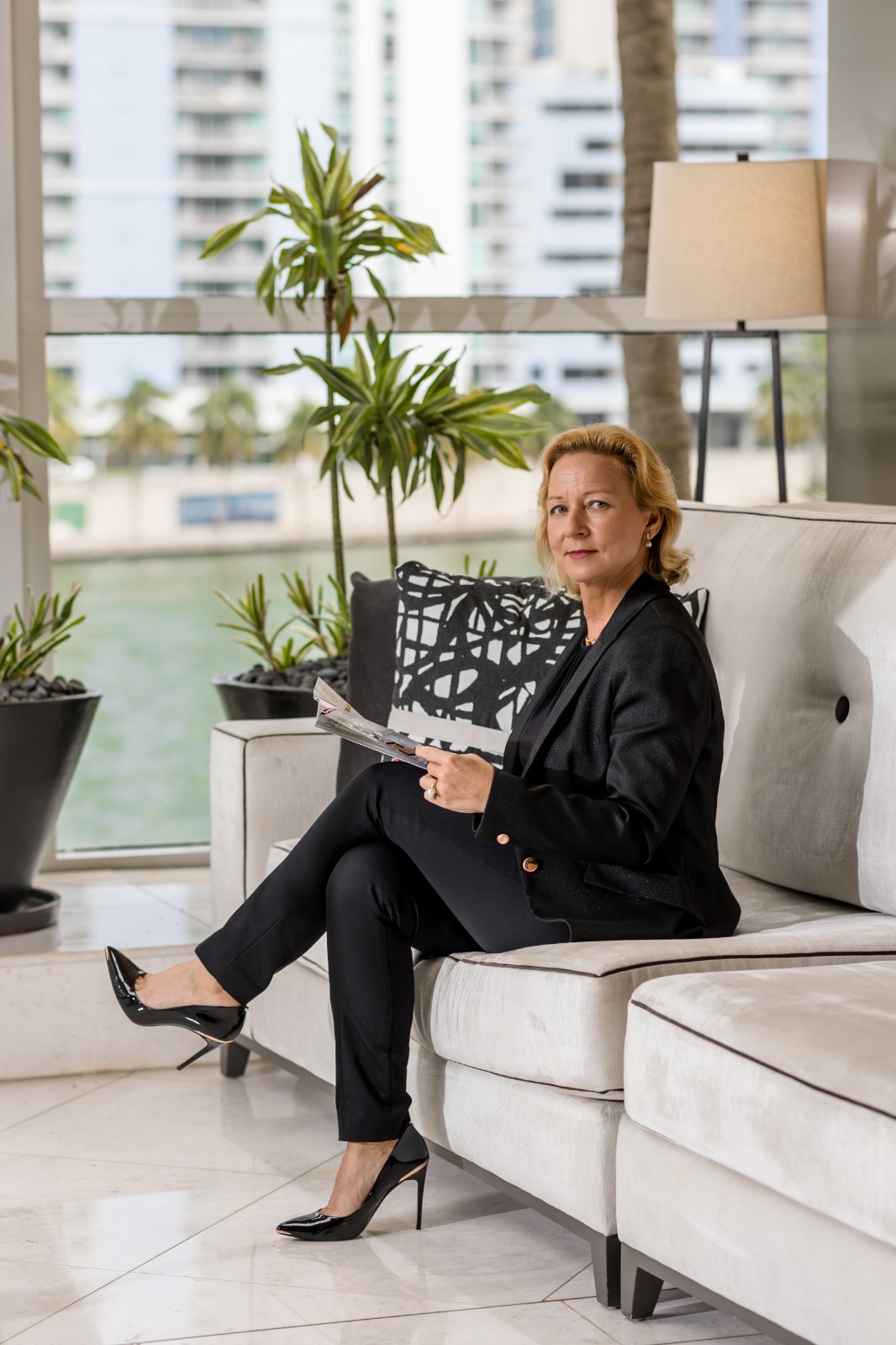 What attributes, skills or qualities are the main reason for your ongoing career success?

Several attributes have all contributed to my success: integrity, hard work, and relentless pursuit of excellence in everything I agreed to take on.  Another very important quality and powerful driver in my opinion has been my natural intellectual curiosity and desire to continuously learn new skills. It allowed me to always be at the cutting edge of scientific advances and have the ability to take on projects that required highly specialized or sought-after skills.  Resilience has been equally important. As one of my favorite quotes from Marie Curie states: no success is easy or swift and my professional journey validates that experience. To succeed, I had to overcome many challenges, which included cultural barriers and resistance to change. However, the most important attribute has been my hard work and always aiming for excellence.
What is your area of career focus?
My focus has always been to transform and disrupt myself. I have been striving to challenge myself, always improve, and aim for excellence to retain a competitive edge in the business ecosystem. Just as companies must embrace innovation and transformation, and build a culture of continuous improvement to gain or maintain their competitive advantage, I believe it is essential to mirror that approach for our career pathway. Here are a few examples:  I was at the peak of a career in neurosciences and pivoted to a role that covered 26 medical specialties. I was an expert in clinical care and research and pivoted to healthcare business administration. I was highly proficient in deploying a complex AI portfolio and decided to augment my technology armamentarium with blockchain technologies and nanotechnology, which were both emerging and considered frontier technologies at that time. I had a national role in quality and safety for traditional healthcare, however, I pivoted to innovation and became president of a genomics-powered precision medicine venture. I then pivoted to the non-healthcare arena and am now CEO of a deep tech platform that is leveraging blockchain, federated learning, and edge computing to address major global privacy and security challenges.
What motivates you?
One of the key drivers of my career endeavors has been a profound desire to impact change and improve outcomes. I enjoy taking on complex projects which have numerous barriers or challenges that must be overcome to be successful. Another important motivator has been my passion for the attainment of UN SDGs. From the moment I learned about the UN 2030 agenda, I never waivered and gravitated toward projects that were aligned with at least one of the UN SDGs.
Upon examining your professional journey, it seems you have volunteered from an early age and continue to be involved with several not-for-profit international organizations in addition to your for-profit responsibilities.

Indeed, it has always been important for me to contribute to society and share my time, energy, and expertise for some amazing missions. I started volunteering for the Red Cross while in Medical School, as I wanted to help citizens gain access to vital resources in areas of war or disasters. Later I co-founded a not-for-profit organization dedicated to improving nutrition and exercise in children with chronic medical problems and served on the board of several other organizations that aimed to help children. Learning about the 30M+ children worldwide that did not have an identity was one of the triggers to becoming interested in deploying technology to offer digital identities to children worldwide, which impacts their safety, education, health, and social welfare services. I currently still volunteer for organizations and many revolve around ethically deploying technology, as well as aligning with the United Nations Sustainable Development Goals and Human Rights agendas. Most notably are the World Business Angels Forum, Government Blockchain Association, Women in AI, Hera Media, Global Council for Promotion of International Trade, and several others.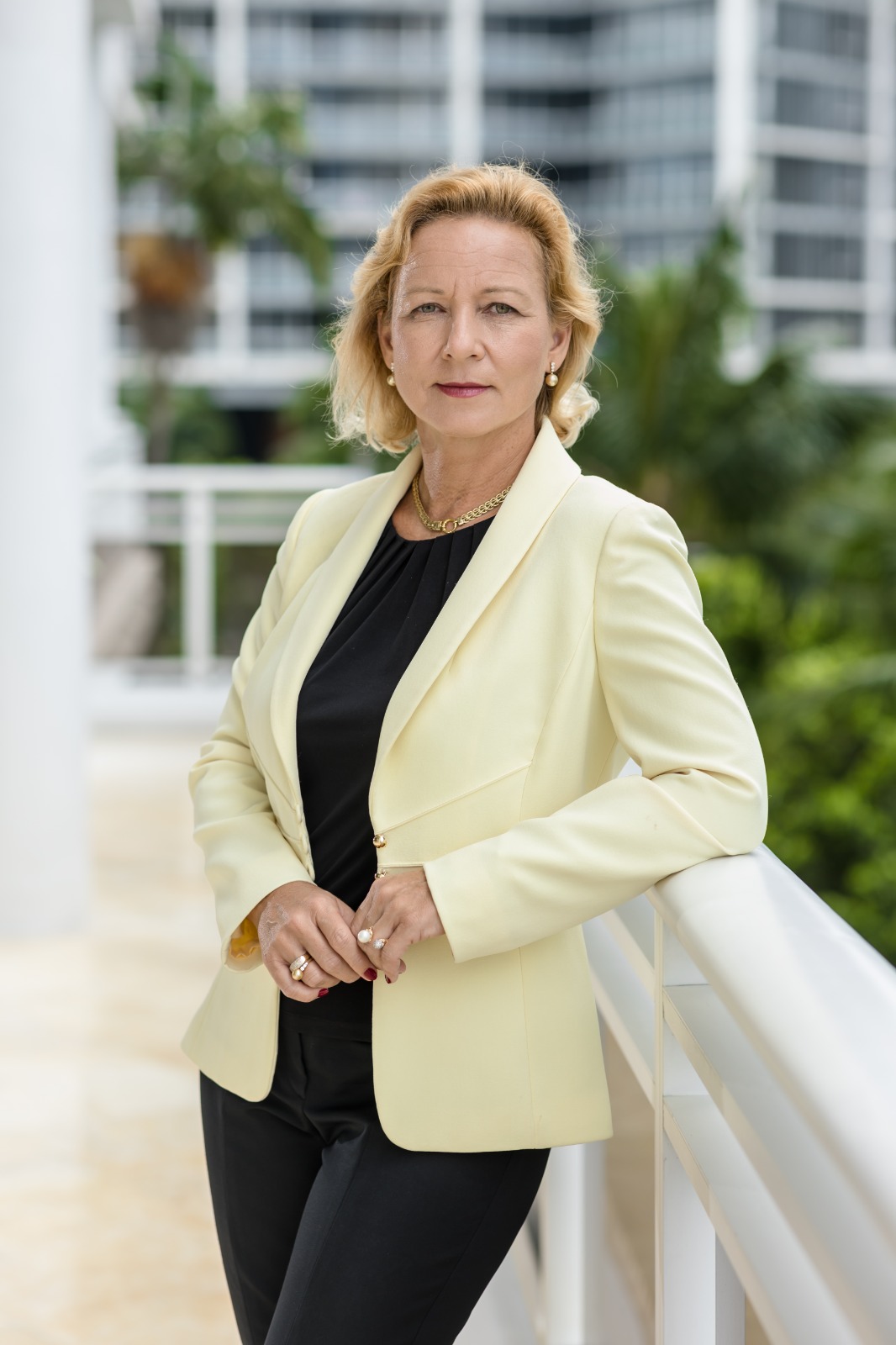 What was the best mentorship advice you ever received?
The best advice was received after age 35 and it was pivotal for my future career. One of my business school mentors encouraged me to not listen to anyone that tried to discourage me from pursuing my global goals and continuously reinventing myself. It allowed me to understand that I needed to create a unique career journey that was aligned with my own professional DNA. Understanding and accepting my career journey as a living organism that needs to continuously adapt to the demands of the environment has been liberating and triggered the successive series of global awards and accolades.
With all your roles and responsibilities many are wondering if you have any free time and if you do, how do you enjoy spending it?
I have a highly controversial view that there is no "free time". We are the stewards of our time and decide how to spend it. I also fully endorse the Confuscious quote that if you love what you do then there is no "work day" or "free day". As an overarching statement, I believe in the Ikigai concept, and being involved in meaningful projects that can change the global ecosystem is fulfilling and aligned with my life mission. To balance all the time I spend engaged with the digital world and interacting with digital devices, I enjoy exercising, swimming, skiing, kayaking, cycling, playing tennis, and am an opera aficionado.
What message would you share with other young aspiring leaders?
Create your unique career path and do not try to mirror someone else. Keep the 3 I's in mind: integrity, imagination, and initiative. Always be ready to take on a new challenge or an opportunity that allows you to continuously optimize your prior self.
What are you most proud of?

On a personal level, I am most proud of my son. On a professional level, I have always appreciated my abundant enthusiasm,  energy, and drive which have been foundational to my successes.
Who is your role model?
In the business world, my role model is Christine Lagarde, who has been serving as the President of the EU Central Bank since 2019; She has been one of my main idols as she embodies the trifecta of business acumen, academic achievement, and strong leadership skills.
In the scientific world, my role model has been Marie Curie. She embodies total dedication to scientific endeavors, and sacrificed her health, and ultimately her life to benefit society. She was the first woman to win a Nobel Prize, and she is the only woman to win the award in two different fields.
In 2021 you received the WBAF World Excellence Award For Social Entrepreneurship and serve in several leadership roles. How did your journey with WBAF begin?
The first encounter with WBAF was the opportunity to join many distinguished global experts in  the WBAF Business School. My faculty appointment is in the Entrepreneurship Department and I teach several courses, including the Certified Chief Innovation Executive Course. Later, I contributed to the mission of several of our global committees and now serve as Secretary General of the Science, Technology, and Innovation Committee and the WBAF Research Institute. As part of our efforts to promote economic growth and accelerate economic recovery, I also co-founded the WBAF Smart Cities Economic Development Commission. In my capacity as Sr. Senator, I also had the privilege to expand WBAF's reach to the North American continent by launching the  WBAF USA Country Office, for which I am honored to serve as the Country Director.  I am grateful to the global WBAF leadership team, the board, and our Executive Chairman Mr. Baybars Altunats for their trust and confidence in my leadership abilities.