The WBAF Bahrain Country Office, the Economic Development Board of Bahrain (EDB), Tamkeen, Bahrain Development Bank (BDB), Startup Bahrain, and the Bahrain Entrepreneurs Organisation (BEO) came together to host the WBAF Business School's QBAC+ and QBAC Basic courses in Bahrain.
The Certified Angel Investor Course (QBAC+) and Certified Qualified Entrepreneur–Investment Readiness Course (QBAC Basic) of the WBAF Business School concluded in Bahrain with a graduation and certification ceremony. The courses were delivered at the WBAF Bahrain Country Office, finishing with a proficiency exam for the QBAC+ and a pitching session for the QBAC Basic. Participants were awarded a professional certificate featuring their proficiency level and a personal WBAF Digital Identity Card that designates them as a Qualified Angel Investor and Qualified Entrepreneur. WBAF Business School is an institute of the World Business Angels Investment Forum – an affiliated partner of the G20 Global Partnership for Financial Inclusion (GPFI).
WBAF's Executive Chairman attended the Certificate Ceremony in person in Bahrain. During his visit, he joined the WBAF Bahrain Country Office Board Meeting and met with Dr. Shaikha Rana bint Isa bin Daij Al Khalifa, Secretary General of the Higher Education Council and Vice Chairman of the Board of Trustees of the Higher Education Council.
(BAHRAIN) QBAC+ has  gained global popularity, making its way from London to Istanbul, Doha, and Bangkok, and now Manama. Soon after the Qualified Angel Investor Course (QBAC+) concluded at the London Stock Exchange Group, development agencies in Turkey decided to make the programme available to their staff. Then the Qatar Development Bank hosted it in Doha for its private banking customers. Then the Thailand Government's National Science and Technology Development Agency (NSTDA) hosted it six times for Thai angel investors. The Bahrain Entrepreneurs Organisation (BEO)  hosted the courses virtually in 2021, and now the programme has been delivered in person in the Kingdom of Bahrain as a result of the collaborative efforts of the main stakeholders of Bahrain's entrepreneurship ecosystem.
The WBAF courses came as Bahrain was witnessing a major digital transformation in the post-pandemic business environment. The Bahrain Economic Development Board (EDB) makes significant contributions to digital transformation and diversification, focusing on promoting innovation and entrepreneurship. It provides a wide range of financial and non-financial services, along with human capital coaching and educational programmes and workshops. EDB decided to offer the QBAC+ and QBAC Basic courses to enhance its own educational services, all with the aim of providing the required skills and knowledge to participants in the investment ecosystem through quality global education.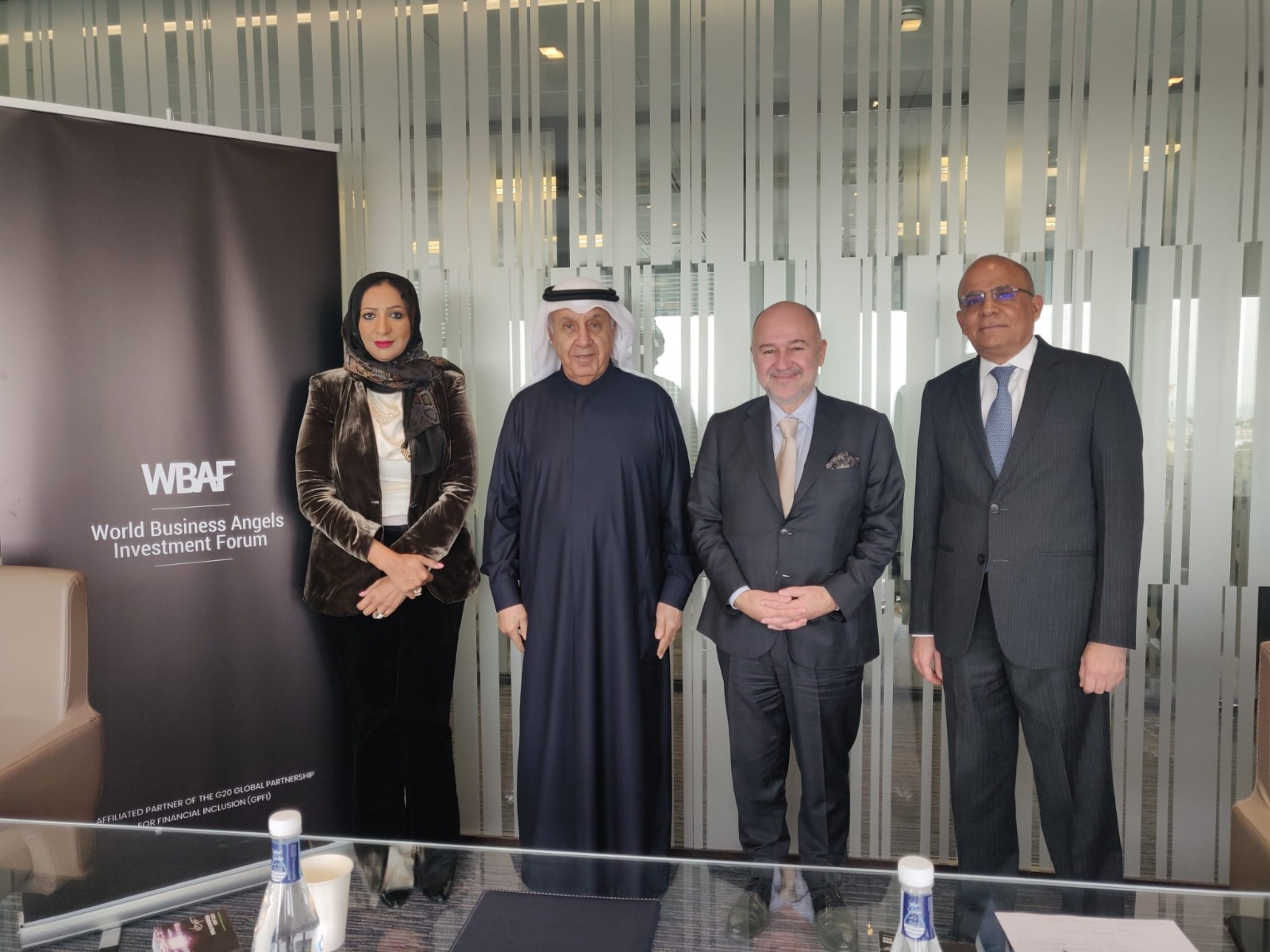 Baybars Altuntas, Executive Chairman of the World Business Angels Investment Forum, says, 'Entrepreneurship education has come a long way in the past two decades. The minds of entrepreneurship students, entrepreneurship itself has changed and will surely continue to evolve. More and more business organizations are adopting an entrepreneurial spirit. Even conservative firms are making it their mission to augment their entrepreneurial intensities and promote a culture of creativity and innovation. Entrepreneurship education modules should respond to the changing environment of the entrepreneurial world. Since the COVID-19 pandemic, the main challenge of today's entrepreneurs has been access to finance. I am very pleased to witness collaborative efforts of the key players in a country's entrepreneurship ecosystem, whose primary aim is to ease access to finance for entrepreneurs and opportunities to connect with angel investors through global education programmes.
The World Business Angels Investment Forum will continue to support Bahrain by transferring global know-how and quality knowledge to its entrepreneurs, startup founders, and angel investors through WBAF Business School courses and programmes.
I believe these education programmes will open the way for co-investment structures for global investors in cooperation with certified angel investors in Bahrain. WBAF is planning to mobilise its direct and in-direct global partners such as the Islamic Development Bank, the European Investment Fund (EIF), and the WBAF Angel Investment Fund, to co-invest in startups in Bahrain when there are enough certified and qualified angel investors in the Kingdom.'

Khalid Al Zayani, Chairman of the WBAF Bahrain Country Office, says, 'Consider the various sources of finance available to young entrepreneurs: Beyond basic bootstrapping, there are corporate ventures, angel investors, crowdfunding platforms, accelerators, VCs, banks, public grants, co-investment funds, business plan competitions, technology transfer offices, family offices, private equity investors, and stock exchanges. With the notable exception of angel investors, all these sources provide only money, nothing more.
The only true sources of smart finance are angel investors, who are able to influence a country's economic development by providing more than just money to entrepreneurs and SMEs. They contribute their own know- how, provide mentorship, and share their own networks by contributing to the businesses they invest in. They are thus the main drivers of innovation and the natural leaders of the world's early-stage investment markets. I believe WBAF Business School courses play an important role in the future of Bahrain's early-stage equity market.'
Feryal Nass, Country Director of the WBAF Bahrain Country Office, says, 'Surveys reveal that entrepreneurs are able to create more success stories if they receive investment from qualified angel investors. Educating angel investors has therefore become a worldwide trend that aims to enhance their contribution to the startups they invest in. WBAF is the only institution in the world that delivers a special training course for potential angel investors: the QBAC+ Qualified Angel Investor Certification Course with a Proficiency Test. I am grateful to the Economic Development Board of Bahrain (EDB), Tamkeen, Bahrain Development Bank (BDB), and the Startup Bahrain and Bahrain Entrepreneurs Organisation (BEO) for their engagement with WBAF's global mission – easing access to finance for entrepreneurs, enhancing digital inclusion, increasing financial inclusion, and promoting gender equality – through quality education and valuable know-how transfer.'
In the aftermath of the COVID pandemic, digital transformation has become a top priority for Bahrain. It recognizes that, in order to reach this goal, it is necessary to empower its citizens to lead strategic initiatives. This can be achieved by providing educational programmes that are specifically designed to meet the needs of local angel investors, entrepreneurs, and startup founders. Such programmes will help them acquire the necessary knowledge and skills that will, in turn, promote creativity, innovation, and entrepreneurship, enabling them to create alternative funding resources such as angel investment to ease access to finance. All of these efforts will open the way for Bahrain's startups and entrepreneurs to compete globally. AI