South East Asia faces a big challenge in that they lack the right talent to drive the digital transformation. Because of the challenges startups face in attracting investors, there is an urgent need for public–private partnerships (PPP) to support the start-up economy.
Drawing together hundreds of the world's top business leaders on a virtual platform, the 2021 World Congress of Angel Investors WBAF started shaping the global agenda for the world's early- and post-early stage equity markets for the year ahead. For the first time ever, the Forum's annual congress, the world's biggest annual gathering of early-stage equity and investment markets, hosted 6 continental summits with the participation of more than 700 delegates from around the world — all online.
An affiliated partner of the G20 Global Partnership for Financial Inclusion, the World Business Angels Investment Forum, through its continental summits, develops continental dialogues between entrepreneurs, investors, policymakers and thought leaders. One of these dialogues was in the Asia Summit on 17 February chaired by Prof. Inderjit Singh; it hosted two keynote speakers and two international roundtables with two moderators and 9 speakers from China, India, Japan, Singapore, Vietnam, Thailand and Korea.
Prof. Singh, Chair of the Asia Summit WBAF 2021, says, 'The summit started by looking at the 9 big tech shifts that affect businesses. Based on a study by Deloitte, these 9 tech shifts can have a significant effect and disrupt businesses. It is therefore important for start-ups and all businesses to understand these tech trends and to redesign their business models in order to succeed in the New Normal.'
Prof. Singh summarises 10 key takeaways from the Summit as follows:
1. Digitalization has made working from home efficient. This means there is no longer a need for startup founders to work from one place – they can be working in different parts of the world and still create a successful venture. This can have a significant impact on costs for startups.
2. Many cities in Asia have successfully transformed their innovation ecosystems to support the startup economy. One example is Thailand, where the government plays a key role in changing rules and regulations and has provided resources to create a conducive entrepreneurship ecosystem.
3. The general consensus is that there will be many great opportunities in Asia, especially in the digitization of business of all sizes in the post-COVID-19 new normal in Asia.
4. While the global economy suffered, China made a huge shift from a mainly export-oriented economy to one focused on serving their huge domestic market. China's economy therefore did not suffer as many other countries that saw big declines.
5. Asia, with a population of 4.5 billion, presents a great opportunity for startups from any part of the world to be based on Asia. Asia will boom in the post-pandemic world, so startups and investors would be wise to start exploring opportunities now.
6. In the past, many Asian economies were reliant on the West. In the New Normal, there is an opportunity for Asian countries to work closely with each other to help grow their respective economies.
7. The Base of the Pyramid (BOP) consists of about 4 billion lower-income people in developing nations. However, these 4 billion also represent 4 billion potential customers. So startups and established companies need to consider innovating and using technology to produce goods and services that the BOP market can afford. This will also help uplift that segment of the population, many of whom are living close to the poverty level. There has been little focus on them in the past, but in the post-pandemic world, the BOP will present an excellent opportunity for all.
8. Our roundtable on Smart Cities and the Digital Economy in Asia discussed how the COVID-19 pandemic accelerated the digitization of businesses and governments—out of necessity. It helped many cities accelerate their Smart Nation drive. For example, it was said that the digital transformation in Japan that took place in only one year would normally have taken 20 years. The COVID-19 pandemic accelerated everything.
9. The speed of technology adoption and digitalization in South Asia has been taking place at a very rapid pace. South East Asia faces a big challenge in that they lack the right talent to drive the digital transformation. The bottleneck has beeb identified as education. South East Asia needs to ramp up their education systems to accelerate talent development, not just for the elites but for the masses as well.
10. Because of the challenges startups face in attracting investors, there is an urgent need for public–private partnerships (PPP) to support the startup economy. Governments need to pay more attention and play a bigger role in supporting startups in the post-COVID-19 New Normal.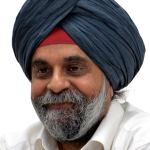 Prof. Singh serves as Board Member of the World Business Angels Investment Forum and Chairs NTUInitiative of the Nanjang Technological University of Singapore. Prof. Singh was a member of parliament in Singapore between 1996 and 2015. He chairs the Global Startup Committee and Research Committee of the WBAF.
You can re-live the Asia Summit WBAF 2021 here: www.wbs.wbaforum.org