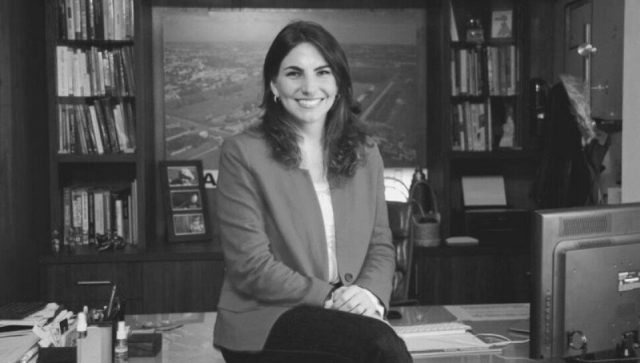 Starting this February, Isabelle Chaquiriand, one of the top business leaders in the country, will formally join the Board of HSBC Uruguay. According to the Merco ranking of the 100 best business leaders in Uruguay, Chaquiriand ranked 16th and was twice named Entrepreneur of the Year in the manufacturing industry (2010 and 2011).
"The arrival of Isabelle Chaquiriand strengthens our board, expands our ties, and will undoubtedly inspire us with her efficiency, creative dose, and innovative vision," said Geoffrey Fichte, CEO and Chairman of the Board of HSBC Uruguay.
Chaquiriand developed her main professional activity as CEO of ATMA, the traditional leading manufacturing industry in Uruguay, and as dean of the Faculty of Business Sciences at the Catholic University of Uruguay.
She was a consultant for the Inter-American Development Bank (IDB) on various business development projects and is also president of Xcala, a Latin American angel investment network, and represents Uruguay as a Senator at the World Business Angels Investment Forum (WBAF).
She co-founded Fundación Corazoncitos, a non-profit organization that works for children with congenital heart disease and their families in Uruguay.
Her extensive training includes a PhD in Business Administration from the Grenoble École de Management (France), an MBA from IEEM, and the business school of the University of Montevideo (Uruguay), in addition to an undergraduate degree in public accounting from the University of the Republic (Uruguay).
"It is a great privilege to join the HSBC Uruguay family and become part of the board of the world's largest global bank in the country," said the new director, Chaquiriand.