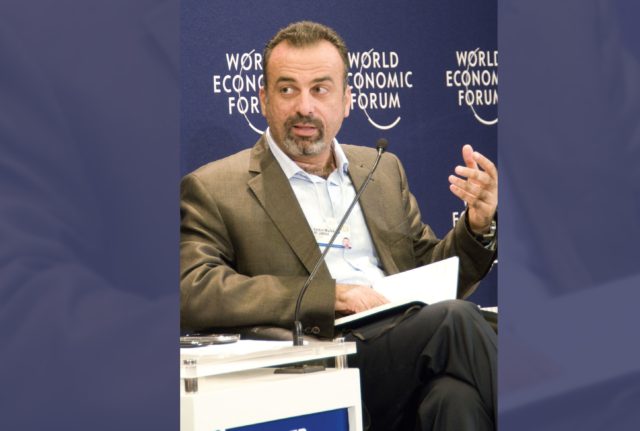 MBAN President, Dr Abdul Malek Al Jabaar profiles leading
management consulting firm Peppers & Rogers, who is leading
the way in the innovation of the global customer experience.
Could you give us some background about Peppers & Rogers Group?
Peppers & Rogers Group is a management consulting company, recognised as the world's leading thought leader on customer experience (CX) strategies and underlying business initiatives. Founded in 1993 by Don Peppers and Martha Rogers PhD, Peppers & Rogers Group invented the term 1to1 marketing® to illustrate the importance of 'Treating Different Customers Differently'; and has transformed the concepts into practical methodologies driving bottom line results.
Which regions, industries and business functions are you working with?
Peppers & Rogers Group provides services with strong experience in the US, Europe, Middle East, and Africa. It places emphasis on financial services, telecommunications, public services, retail, e-commerce, automotive, airlines, and transportation; among others, typically around marketing, sales, and service functions.
What are your areas of focus?
How do you help clients improve their business? As products and services are standardising and simplifying, the effect of CX increases and is going to continue as the main differentiator leading to profitability. Companies need to invest wisely in the right kind of resources if they want to provide a high-level of experience to customers across various touch points. Our company helps clients catch up with the recent trends in the customer strategy and CX domain, quantifying the impact of CX investments for improved decision making and best ROI. We also help our clients to optimise and automate their business processes via innovative methods such as Robotic Process Automation; which cuts costs, increases operational efficiency, and helps our clients meet KPIs while improving CX. Peppers & Rogers Group (PRG) supports organisations on 3 key areas, supported by 5 capability developers with a total of 8 focus areas, in order to provide integrated and end-to-end solutions:
"Our company helps clients catch up with
the recent trends in the customer strategy and CX domain, quantifying the
impact of CX investments for
improved decision making and best ROI."
1 CX Enhancement: PRG measures and uplifts organisations CX management maturity through assessing and redesigning the omnichannel capabilities, identifying and improving customer journeys across the full lifecycle, and improving user experience. A good example is a project we delivered to a global airline company, where the customer experience maturity was measured and the drivers affecting experience were evaluated, along with the development of a new strategy and roadmap.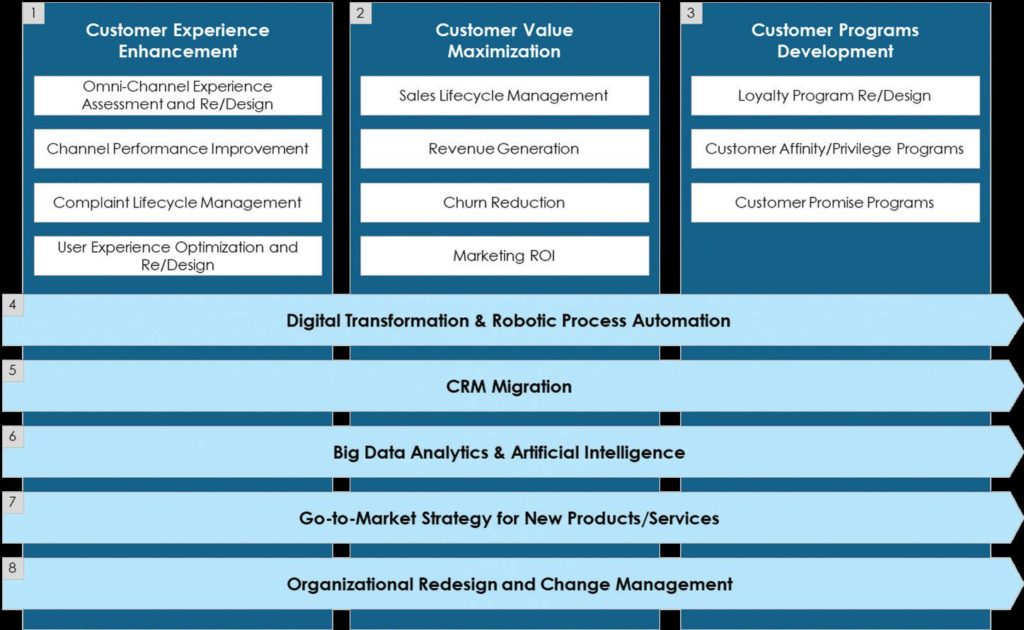 2 Customer Value Maximisation: Available and relevant customer data is analysed to find actionable customer segments; and customised marketing/sales activities are designed and measured in a learning cycle to get the best responses. This value management methodology has brought successful results; including 5% revenue growth for a telecommunications operator, and 20% revenue growth for an e-commerce company.
3 Customer Programmes Development: PRG has been developing loyalty and digital programmes for credit cards, telecom companies, transportation, etc.; as well as customer synergy programmes for big conglomerates operating in multiple industries. PRG worked in the strategy formation, programme development and launch of the recent digital customer programmes in Turkey.
4 Digital Transformation: The company has been helping organisations to assess the current state of digitalisation based on structured frameworks and identifying the improvement opportunities as concrete initiatives. PRG also supports the implementation, including robotic process automation.
5 CRM Migration: We help organisations identify the CRM strategy and requirements; and implement CRM solutions that are customised according to the industry's needs.
6 Big Data Analytics & Artificial Intelligence:  We help clients make their valuable big data accessible, and convert this to solid insights to bring value. We use reporting, visual dashboards and analytical models; extending into artificial intelligence though learning models and automation.
7 Go-to-Market Strategy for New Products/Services:  A good example project included an evaluation we completed on market size and attractiveness for a big personal care company. We also monitored due diligence activity and prepared for the launch of the electronic retailer MVNO.
8 Organisational Redesign and Change Management: We help banks, telcos, retailers and other clients manage their organisational design and change management, to ensure that their transformation efforts are diffused into every level in the organisation through appropriate tools.