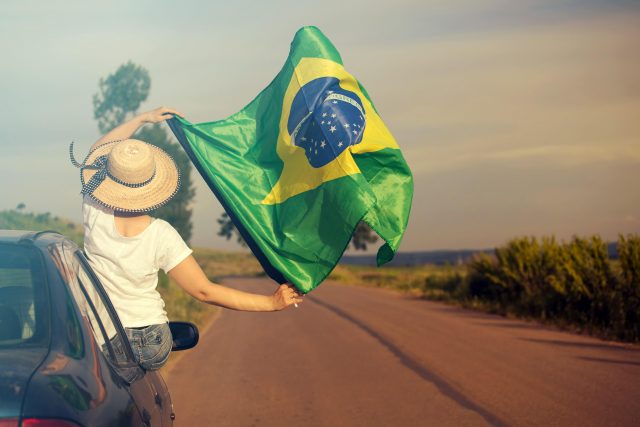 Cassio Spina, Founder and President, Anjos do Brasil takes us on a guided tour through the promising and dynamic Brazilian Angel Investment landscape.
Despite Brazil suffering a political and economic crisis in the past several years, marked by the impeachment of a president and negative GDP, Angel Investment still keeps growing. 2016 saw the Brazilian Angel ecosystem break through the USD $250m annual investment threshold by the hand of some 7,000 Angel Investors. Although still far behind the ecosystems of the USA and Europe, the progress is more than encouraging as compared to 2011, when total Angel Investment was measured at USD $142m – representing a growth of over 75% in last 5 years. Cause for further optimism is that Brazilian Angel Investment is showing no signs of slowing, and promises to keep its pace for the years to come.
It is important to observe that this investment surge into startups in Brazil can be attributed to a combination of external and internal factors. On one side, the international expansion of the innovative entrepreneurship culture has noticeably influenced Brazilian entrepreneurs. Domestically, the last decade of strong economic growth has created a more capital flush environment for new companies, who have further benefited from a push by many non-profit organisations to foster startups.
"Brazilian Angel
Investment is showing
no signs of slowing,
and promises to keep its
pace for the years
to come."
As part of this ecosystem, Anjos do Brasil has been promoting the creation of various Angel networks spread over Brazil, as well as educating entrepreneurs and investors alike together. Anjos do Brasil has also been working with the Brazilian government and congress, co-operating to create policies that enable more investors and entrepreneurs to enter into the marketspace. Among the several notable milestones, a law was successfully passed effective 1 Jan 2017 that supports legal security for Angel Investors, as well as preserving tax breaks for startups. While this is expected to continue to help grow the community, there remain important issues for attention, like the taxation of capital gains. Using references such as the United Kingdom's EIS and SEIS tax break policies, Anjos do Brasil is pushing the government to create similar incentives for further stimulating our economy, especially as it begins to recover from the crisis.
Brazilian government agencies such as Finep (A primary research finance agency) and BNDES (Brazil's development bank) have also created new programs focused on investment in startups. BNDES has already launched three investment funds, called Criatec 1, 2, & 3; and is in the process of launching a co-investment fund for Angel Investors which is expected to boost Angels' coverage. Finep has also launched a program for co-investment with Angels in startups, committing up to USD $300,000 for eligibly promising companies.
Turning attention to the startups themselves – the benefactors of Angel Investment – a handful of huge success stories have demanded attention. Taxi- hailing app 99taxis is one such example, which recently received a USD $200m investment from Chinese giant Didi and Japan's largest VC, Softbank. Nubank, a fintech startup has also received over USD $100m from different Brazilian and American VCs. Some startups are already expanding to international markets. Movile, for example, with its wildly popular PlayKids app, has already established a USA subsidiary. In terms of sectors, many opportunities are arising in agritech, fintech, edtech and healthtech areas, where Brazil's 200 million strong population stimulates great ongoing demand.
Large corporations, seeing the rapid growth of Brazilian startups, have also sprung to action to create their corporate venture initiatives; ranging from basic activities like startup competitions and the funding of co-working spaces, to creating their own fully-fledged investment funds. Bradesco, for example, one of the top Brazilian private banks, has created four programs called inovaBra startups, hub, ventures and habitat; and now is launching its international initiative establishing a USA branch for scouting the USA fintech market. Another example is Positivo Tecnologia, Brazil's largest tech manufacturer, which has started investing into startups from its own balance sheet. Included in the companies portfolio are some real success stories; including Hi Technologies – an innovative HealthTech startup.
With the rapid growth of the Brazilian startup ecosystem, opportunities for international collaboration with other Business Angel groups appear likely; both for catalysing the international expansion of Brazilian companies, as well as bringing foreign startups to the Brazilian market. Being aware that reaching international markets is a hard task which demands intimate knowledge of local regulations, networks, and culture; the role of Angel Investors in foreign startups launching domestically is especially pivotal in as far as supporting not only with capital, but with experience and relationships. Further, the culture of investing for an exit continues to grow, with notable Brazilian startups – such as Netshoes – pioneering the previously unchartered waters of international IPOs.
Seeing as Brazil is so large geographically (making up almost an entire continent by itself), it has received immigration from almost all parts of the world. As a result, the country has many different cultural origins from one region to the next. In light off this eclectic, Brazilians are typically very receptive to international partners. That being said, it is important to understand that being local in each region is vital. As such, Anjo do Brasil has driven the creation of different Angel groups spread around all parts of the culturally diverse country, better tailoring investor experience to startup needs.
In 2018, you can expect Brazilian Angel Investment and its entrepreneurial ecosystem to continue to expand rapidly. Thereafter, the upcoming 2019 presidential election holds the promise of a refreshed political model, which is expected to sustain further innovation-driven economic growth for the country