'To achieve progress in Europe, we must unite and be strong', says Kevin Hin, Chair of the Europe Summit, WBAF 2021.
Drawing together hundreds of the world's top business leaders on a virtual platform, the 2021 World Congress of Angel Investors WBAF started shaping the global agenda for the world's early- and post-early stage equity markets for the year ahead. For the first time ever, the Forum's annual congress, the world's biggest annual gathering of early-stage equity and investment markets, hosted 6 continental summits with the participation of more than 700 delegates from around the world — all online.
An affiliated partner of the G20 Global Partnership for Financial Inclusion, the World Business Angels Investment Forum, through its continental summits, develops continental dialogues between entrepreneurs, investors, policymakers and thought leaders. One of these dialogues was in the Europe Summit on 16 February chaired by Kevin Hin; it hosted Ilir Meta – President of the Republic of Albania, Prof. Ivo Josipović – 3rd President of the Republic of Croatia and, Prof Rudy Aernoudt – Senior Economist European Commission as keynote speakers and, two international roundtables with two moderators and 9 speakers.
Kevin Hin, Chair of the Europe Summit, WBAF 2021, says 'Europe must stay relevant in a changing world. To adapt to these changes, it is necessary that we begin to unite across borders in order to foster innovation and create sustainable economic growth. Creating this innovation in Europe has to start with shaking off our current image of conservatism and immobilism – instead we are tasked to be forward-thinking, realistic and innovative. The World Business Angels Investment Forum Europe Summit on February 16, 2021 centered around discussions about our role in topics such as furthering digital and financial inclusion, encouraging female entrepreneurship, and economic growth. It is clear that in order to achieve progress in Europe, we must be united to be stronger.'
Kevin Hin summarises 10 key takeaways from the Summit as follows:
• Solidarity – Europe needs to work together to erase barriers
• Policy – Changes need to be made at local, national, and multi-national levels.
• Switching to the Green Economy Mindset is vital
• Education – nurturing entrepreneurial spirit and ecosystem are important
• Mindset – European values and ethics can help entrepreneurs excel
• Empowering women with investment is important
• Flexibility around Companies
• Creating Value Encourages Sustainable Growth
• Innovation is essential for European progression
• The importance of Public/Private partnerships increased in pandemic times
He concludes 'Europe must stand united. If we want to go far, we must go together. One of the recurring themes was that of having a proper mindset to succeed, this is essential in Europe to hello bridge the gaps between the different parts of the continent and discover common synergies as opposed to differences. Moving forward, the World Business Angel Investors Week from 18 to 24 October 2021 will be the perfect place to showcase the beneficial ways partnerships and solidarity in Europe.'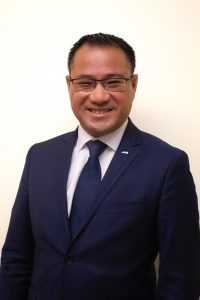 Kevin Hin serves as the Secretary General of the Junior Chamber International (JCI), a board member of the International Chamber of Commerce (ICC), and a Board Member of the Ban Ki-moon Center based in Austria. He represents Monaco in the Grand Assembly of the World Business Angels Investment Forum (WBAF) as a Senior Senator. He serves as the Secretary General of the WBAF Global Startup Committee. He has been announced as the 2021 Chairman for Europe – the World Business Angels Investors Week, 18 – 24 October 2021.
You can re-live the Europe Summit WBAF 2021 here: www.wbs.wbaforum.org