Manuel  A.Gonzalez-Sanz draws a current picture of startup economy in Central America. He talks about importance of easing access to finance for entrepreneurs, startups and SMEs in the region.
He was a guest editor of the World Class Startup magazine's special edition for the Global Fundraising Stage of the World Congress of Angel Investors, WBAF 2022. Angel Investor Review now shares his article with its subscribers online. Manuel  A.Gonzalez-Sanz is a Senior Associate at the World Business Angels Investment Forum and Former Minister of Foreign Trade (2004-2006) & Former Minister of Foreign Affiairs (2014 – 2018), Costa Rica.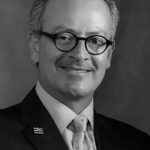 Providers of capital often neglect Central America due to the relatively limited size of its market and the region's historical struggle to catchup with developed economies that are the main source of new technologies. However, a growing middle class, a fall in income inequality and reductions in poverty levels reframe the case for investing in the region. In the past decade, enthusiasm for Central America surged as investors prioritized a global diversification strategy and sought to enter new markets that exhibit high levels of potential growth. Governments in the region focused on policy changes to facilitate the creation of new businesses while also working to provide the necessary macro-economic conditions by continuing to invest in workforce training and infrastructure projects. For instance, Costa Rica, El Salvador, Guatemala, and Honduras sought to support entrepreneurship and digital development through the implementation of more than 241 public programs. The youthful demographic of countries in the region further solidifies the case for innovation to drive future economic growth and job creation in Central America countries.
Talent incubators continue to provide entrepreneurs with highly qualified levels of human capital but businesses struggle to receive adequate financial support from international markets. The market of seed, venture and private equity funds in Central America fail to satisfy the high levels of equity investments required by startups in the region. Businesses in the digital sector and high-tech manufacturing continue to disrupt their respective industries yet the ecosystem value of technology-based start-ups in Central America is estimated to be worth only around USD 319 million. While providers of capital compete to participate in funding rounds across developed markets, entrepreneurs in Central America struggle to find the required funding to further scale their venture – only 15 percent of innovators seeking funding in the region find investors in the first 12 months.
An updated government policy that values entrepreneurship as a driver of growth and a  substantial need for development argue that startups in Central America should thrive with access to adequate funding. The case for investment in the region becomes clear when considering the situation in specific countries. In Costa Rica, rates of business creation resemble those of large Latin American economies like Colombia and Mexico. Firms in the region seem to be agnostic to the weak dynamism, and limited capabilities to scale up that affect neighboring countries. For instance, firms in Costa Rica employ more than double the average number of workers that other countries in the region after the first decade of going into business. Furthermore, the private sector in Costa Rica continues to exhibit strong innovation and R&D expenditure with around 40 percent of firms in the region introducing innovative changes to their production process.
The combination of a strong economic perspective and well qualified workforce continue to make a case for increasing access to funding in the region. For now, Central America continues to position itself in the agenda of foreign investors and to implement programs that support entrepreneurs in the creation of disruptive companies. The regional approach for any entrepreneurship is the correct one, but investors must be clear about the existing differences between each country, Central America is open for business, the opportunities exist…they just need to be discovered!
_____________________________
Manuel  A.Gonzalez-Sanz, Minister of Foreign Trade (2004-2006) Minister of Foreign Affiairs (2014 – 2018), Costa Rica